In a recent keynote address at the Andrus Center for Public Policy in Boise, Idaho, retired Supreme Court justice Sandra Day O'Connor lamented what she called America's 'alarming degree of public ignorance'.
"Less than one-third of eighth-graders can identify the historical purpose of the Declaration of Independence," she said, "and it's right there in the name!"
Where former Justice O'Connor sees a dumbing down of America's educational standards — the country reached its highest percentage of high school graduates in 1969 at 77% — one can also see a corresponding slowing down in America's basic drive to compete.  Not at the higher end of business where we remain affixed as World No. 1.  Rather it is at our foundations that we find a softening.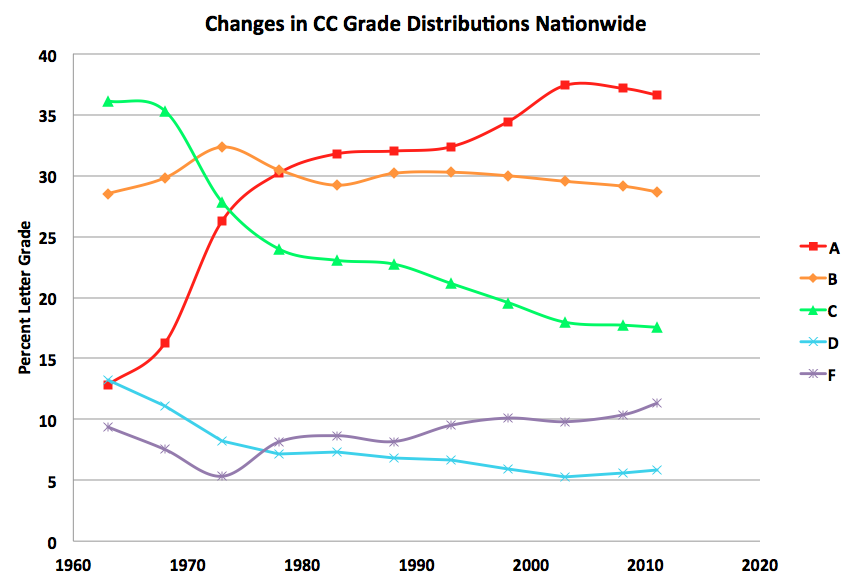 First, no dodge ball (if you can believe that!), then "everyone's a winner", not keeping score in some youth soccer leagues, social advancement and grade inflation, and now a sudden reduction in the support of elite foot racing competition from a company that was originally named Elite Racing and still carries the now rather ironic moniker, Competitor Group.
And yet, at least for the time being, the owners of the Rock `n` Roll series of marathons and half marathons is maintaining the elite component at its European-based events.  I suggest this is emblematic of the state of America's competitiveness in general, and should be of concern to us all.
And so, just as Justice O'Connor reflects on what can be done about the dumbing-down of America, we wonder what can be done about the slowing down of America, and the role top echelon runners might play in that turnaround. 
Even as we recall the now-famous 1983 Boston Marathon where 85 men broke 2:20:00, and the average finishing time of the 5415 male starters was 3:02:41, and the average time of the 655 female starters was 3:20;57, we are at present well into registration for the 2014 Patriot's Day race.  Applicants anxiously await confirmation of their entry for what should be one of the most emotional marathons ever staged next April.
One such proud qualifier is San Diego's Marla Scott Nelson, one of the runners my wife Toya coaches.  Marla qualified for Boston this past May at the Cliff Bar Mountain 2 Beach Marathon in Ventura, California, a boutique event that holds the charms of its nearby wine country scenery.
Until joining Toya at the end of December 2011, Marla had four years of running experience, with PRs of 1:57 for the half marathon and 4:18 for the full 26.2 miles.  Her goal was to go sub-4:00 and then to qualify for Boston.  But even now that she has accomplished that goal (3:46:05) and received her confirmation for next Patriot's Day in Boston, there is little to no connection with the top of the sport.
"I wouldn't even know if there were elite runners at the Rock `n` Roll Marathon," she said of the race where she ran her old PR 4:18.  "But when people hear you are a marathon runner, they always ask, 'have you run Boston?'  So Boston is a benchmark."
Boston's legacy of excellence makes it unique. But with the modern Rock `n` Roll Series, and much of the sport today primarily encouraging full participation, it has lost interest in identifying and rewarding excellence. And, as mentioned, almost every kid's run these days falls into the "everyone is a winner" category where just doing is good enough, and being ordinary is celebrated.  While there is nothing wrong with celebrating healthy participation, shouldn't it be a jumping-off point for improvement — because the drive to improve is what will fuel the quality of the rest of one's life?
Pointing out, as CGI CEO Scott Dickey does, "that the Competitor Group and Elite Racing are profoundly different brands", it is at least interesting to see how simply hosting runners has become the goal of running in America rather than challenging participants to improve. And need it be said that it was the fire of competition that forged America into the envy of the world?
Long time sports agent Brendan Reilly, president of Boulder Wave, attended the Rock `n` Roll Half Marathon in Virginia Beach this Labor Day weekend.
"I signed up the day before, did a five-minute jog before the gun went off," he recalls. "I ran a shade under 7:15/mile, and somehow ended up 142nd of 15,000+ "runners." As we know, there is nothing remotely impressive about 7:15 miles, and in the old New England days, that pace would maybe get you into the top quarter of finishers.
"I think we've had too many years of the John Bingham (Waddle On, Penguins) philosophy.  John is a nice guy, a very entertaining and eloquent speaker, but there seems to be little in the sport these days to carry the runners that John has gotten off the couch to the next level of aiming to run faster and treat our events like RACES. And without that mentality, it is no wonder so few participants really care or even understand that somebody just ran 4:45 or 5:20 pace to win their race."
MAINTAINING CONTACT
In the world of racing, there are two kinds of contact, physical and psychological.  In the latter you can let somebody pull away from you – as England's Mo Farah did with Ethiopia's Kenenise Bekele this past weekend at the Bupa Great North Run in Newcastle, England — and still feel you have it within you to close that gap.  In the end, Mo did indeed close fast but came up one agonizing second short at the finish. However, with the on-going domination of East African runners over the last generation, the psychological contact that runners in the back of the pack used to have with the leaders has been severed completely.
Today, unless you are fortunate enough to have a Mo Farah emigrate to your shores and end up a world-beater — in America we have Meb Keflezighi and Abdi Abdirahman — there is no connection from front to back.  That loss of connection is one reason why Competitor Group made what it thought was a very pragmatic decision to cut the umbilical cord to elites.
"It has to do with not knowing how or trying to use pro athletes for anything besides the occasional sponsor dinner or limited media appearance," said Brendan Reilly.  "It struck me in Moscow (at the World Track & Field Championships, where Reilly's athlete Edna Kiplagat of Kenya successfully defended her marathon gold medal from 2011) that one thing we really lack is anything like the "fan zones" that the NBA or NFL create for their fans…even in Moscow, the IAAF had absolutely nothing in place that would allow fans to meet medalists or athletes from their own countries. 99% of event organizers seem to permanently shelter top athletes from the fans."
All that can be hoped is that the lament of former Justice O'Connor in terms of education and the pull-out from the elite competition by the Competitor Group will awaken the slumbering giant of concern that still rests uneasily on the sidelines. To hope that the stakeholders of America and running in America see that there needs to be a fundamental change in the emphasis, organization, and presentation of elite racing going forward, or they risk seeing what is now a crack in the edifice of their sport leading to an eviction notice with the wrecking ball next to begin swinging.
END